Strat Security provides 24/7 burglary, fire, and Carbon Monoxide protection for your home and business. We've been installing state-of-the-art systems and providing comprehensive monitoring services for over 25 years.
A well-trained, Strat Security Systems consultant will customize and design a high-quality, cost-effective, home or business security package to provide 21st century protection. We take the time to understand your personal security concerns, identify risks, and determine the best combination of security products to suit your needs.
Strat Security Systems will professionally install your fully-integrated, simple-to-understand, and easy-to-use home or business security system, then monitor it 24 hours a day, seven days a week.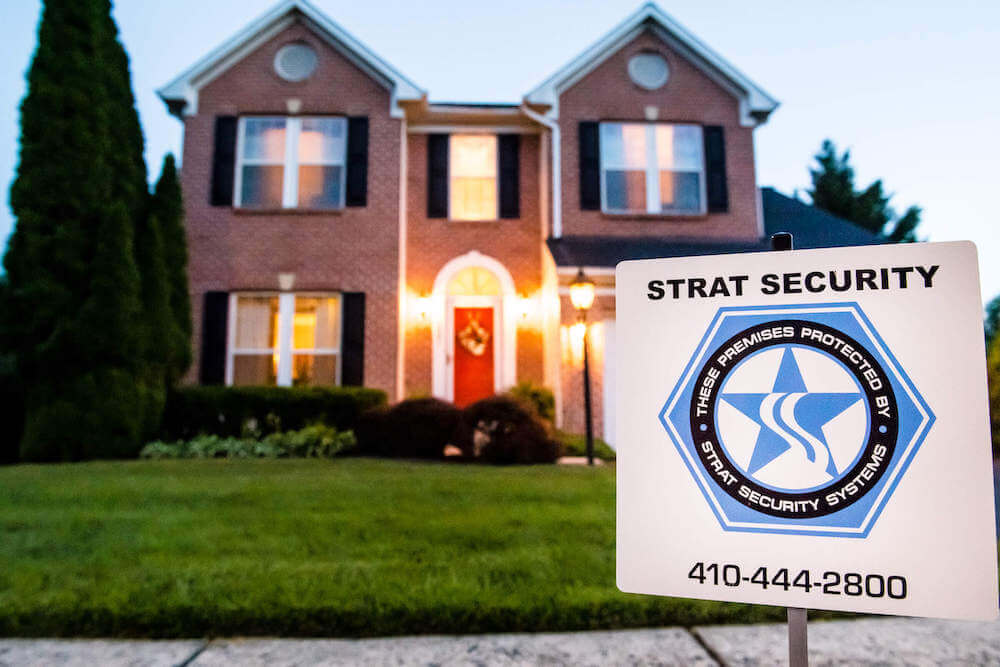 Feedback from Our Valued Customers
We've had our system installed and house monitored by Strat Security for a few years now, and we've had nothing but great experiences with them! Extremely helpful office staff and knowledgeable technicians. John created a system that works great for our house, addressing all of our concerns, giving us that peace of mind knowing our house will be secure when we aren't there, but also protecting us when we are home. We have wireless smoke detectors that are tied into the whole system, and having pets, we love knowing that we're doing what we can to keep them safe, too. Our basement is prone to leaking water in heavy downpours, so to help us with that, John suggested we use a water detector that is tied in as well. When it senses water, we receive a phone call alerting us. It's wonderful knowing that we could stop the water from spreading, since the detector alerts us as soon as it enters under the door. The most recent leak was able to be stopped thanks to the alert, saving us a lot of time and hassle cleaning up! Thanks to the whole team at Strat for the great service!!
Tasha Dooley

Strat Security designed and installed our Alarm, Access and Video Surveillance System at our new company warehouse. Their hands on approach and excellent customer service resulted in a system that met all our requirements. I highly recommend Strat Security for your Business and Home Security System needs. John O'Mara, President, KO Distilling
John O'Mara

Had a time sensitive critical need for alarm installation. The owner, John immediately responded to my request and went above and beyond in seeing every detail was accomplished to perfection. All I can say is Exceptional! Kim Kennedy - President K & K International
Kim Kennedy

Ready to Talk?
Fill out this form to move toward protection and peace of mind.